New American Flag with Embroidered Stars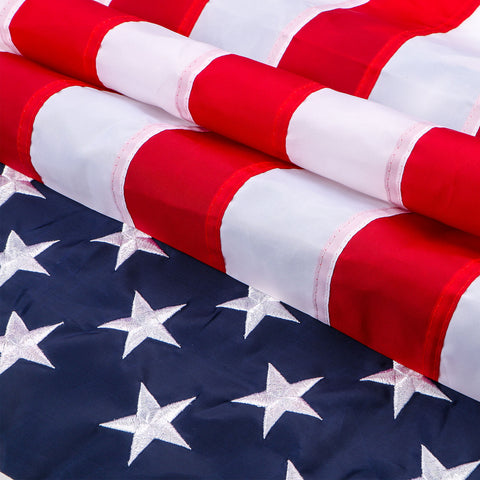 Recently, we have completed the production of our new batch of American flags. Here are the advantages of the new items and the reasons why you should choose them!
★ PERFECT EMBROIDERED STARS - Using expert and precise craftsmanship, we delicately embroider the stars and stitch them onto the flag by independent splice double stitch stitching. To improve the flag's durability, we use four rows of stitches and two rows of lock stitches on the hem. By doing this, we improve the flag's resistance to wear and tear, ensuring that the flag will serve you for a long time.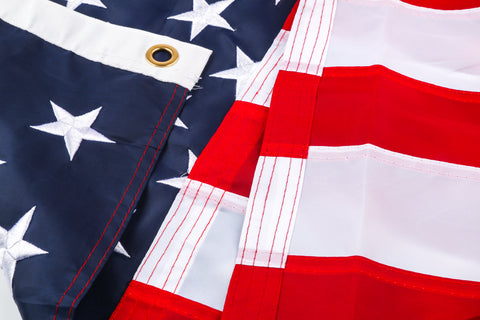 ★ HIGHLY DURABLE AND FADE RESISTANT - Our USA flags (2*3 and 3*5) are expertly made using heavyweight deluxe nylon, making sure that every flag can survive in bad weather. Your American Flag (2*3 and 3*5) outdoor will always remain in good condition, as it is supported by 2 tough brass grommets and has a quadruple stitched hem.
★ELABORATE TECHNIQUES - This American flag has 50 embroidered stars and 13 sewn red and white stripes. It's elaborately embroidered with the best stitches, every detail is carefully checked to ensure high quality. The rigorous process makes the flag keep up great in any unpredictable weather.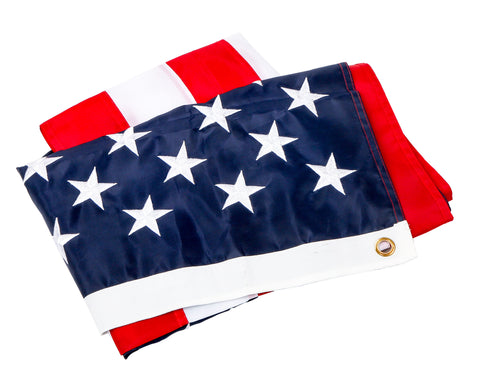 ★ IDEAL FOR A WIDE VARIETY OF OCCASIONS - You can tie it to your car and fly it proudly while traveling. A US flag can also be tied outdoors, by the entrance to a farm. It can also serve as an amazing, all-American gift for your friends and family. American flags can be hung on your room, on the outside of a window, a corridor, and, of course, on a flagpole by the front door.
★EASY TO HANG - This American flag (2*3 and 3*5) outdoor can easy to hang by the heavy grommets. Flags are treated with ultraviolet proof and resist fading. The flag has the best material, it can be used as a gift for the one who you care about.
★ PROUDLY DISPLAY YOUR PATRIOTIC FEELINGS - When you buy the American flag, fly your US flag with pride. Express your love and your admiration for this great country!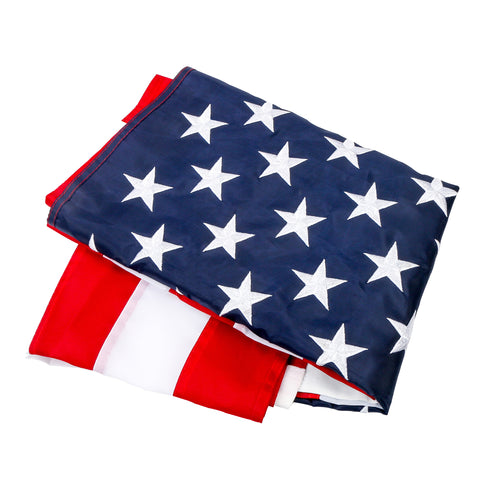 ★SATISFACTION GUARANTEED - Our US Flag is the right choice for you, if you receive any questions, please contact us. We guarantee to give you a satisfying solution.