Carbon Fiber Bike Safety Flag Pole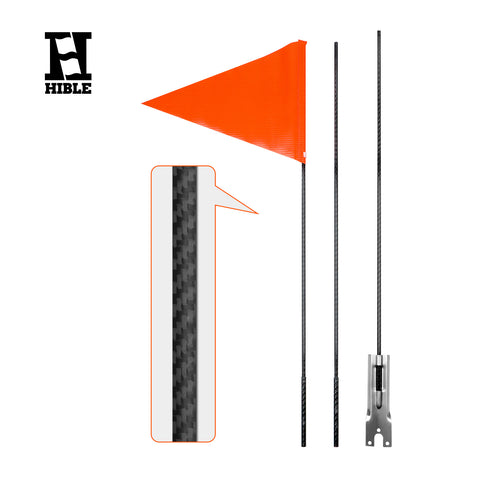 Have you seen a carbon fiber flag pole? Have you tried the HIBLE carbon fiber safety flag pole? Today, we will tell you some details about this upgraded fashion safety flag pole!
First, we need to know about the bike safety flag.
Bike riding is a lot of fun, but accidents may happen. Bike flags keep drivers aware of the bicycle by placing a moving object of bright, neon color right in their line of sight. The flapping of the flag in the wind gives a kind of strobe effect that draws the eye, and the flag is elevated to a point where it will always be seen. A highly visible rider is a safe rider.
The beautiful orange safety flag in our flag pole kit is made of polyester with a full-color print, which is not easy to tear. Also, they are waterproof and easy to clean.
Second, high visibility is necessary.
As we mentioned before, bike safety flags work well because they elevate above the bike, the height of the pole should be suitable (neither too tall nor too short). The HIBLE carbon fiber bike flag pole can be up to 6FT in height, can let the vehicle maximize notice you, and keep you safe while riding. It can work on different kinds of bikes, bicycle trailers, wheelchairs, or any other outdoor recreational vehicles and outdoor tents.
Third, you only need seconds to install your flag pole.
The 3 sections of the kit are easy to connect and install. you can also adjust the height of the flag pole as you need.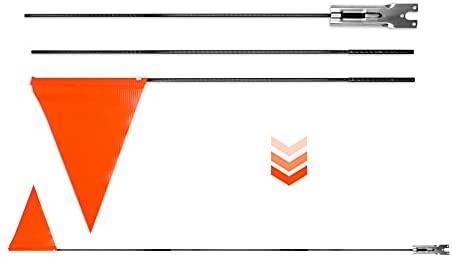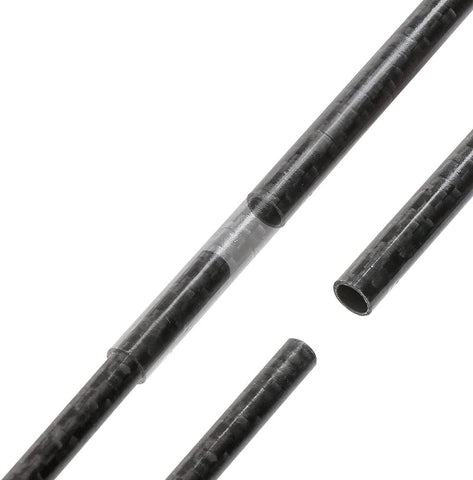 Last but not least, carbon fiber is durable, sturdy, and cool enough!
Our bike flagpole is made of carbon fiber, so the flagpole has a 3K glossy exterior. This exterior is not only waterproof, but also rust-proof, and has a long lifespan. It is usually used on the frame of a racing bicycle. So our bike flag pole will make your bicycle look cool.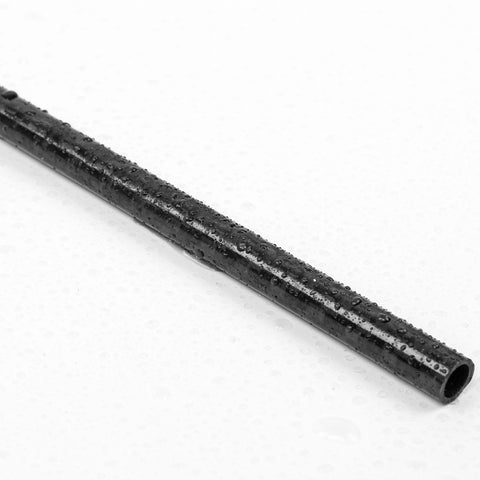 Also, carbon fiber is 5-7 times the strength of other kinds of materials but lighter! It will be never bent or broken. With a heavy-duty carbon fiber pole, the flag can become strong enough against heavy wind, tree branches, advertising board, and other possible impacts.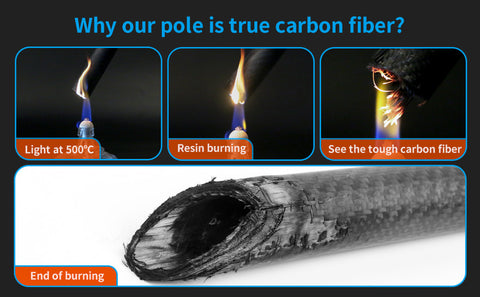 The HIBLE safety flag will make outdoor sports more stunning and impressive!