Bike Flag Pole Sale: Buy 2 Get 1 FREE
The daylight hours are growing longer, and the weather is thankfully turning warmer—signaling to cyclists and other recreational riders that it's time to set out on a long-awaited spring bike ride.

As one of the necessary parts of the bike, the safety flag pole is needed to protect you while riding. In April, HIBLE starts a bike flag pole sale - Buy 2 Get 1 FREE, (you will get 3 bike flag poles with the price of 2 sets)
(Start and end time: April 13th - April 30th)
Maybe you have used plastic/fiberglass bike flag poles before. But they will not be sturdy as a carbon fiber bike flag pole. Today, we will tell you some details about this upgraded carbon fiber safety flag pole!
Made by Real Carbon Fiber
Our bike flagpole is made of carbon fiber, so the flagpole has a 3K glossy exterior. This exterior is not only waterproof but also rust-proof and has a long lifespan. It is usually used on the frame of a racing bicycle. So our bike flag pole will make your bicycle look cool.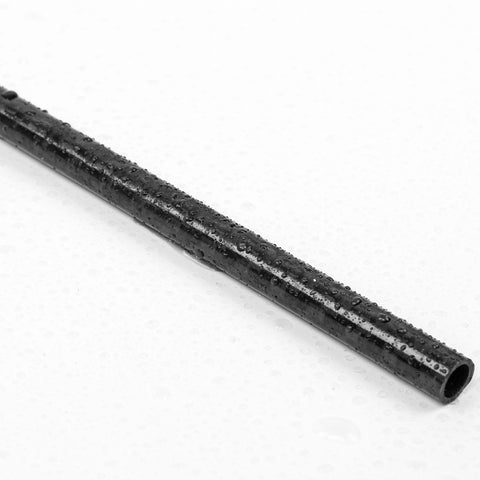 The safety pole can become strong enough against heavy wind, tree branches, advertising board, and other possible impacts with a heavy-duty carbon fiber pole. Also, carbon fiber is 5-7 times the strength of other materials but lighter! It will never be bent or broken.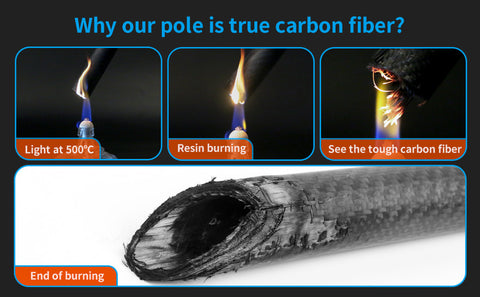 High Visibility
As we mentioned before, bike safety flags work well because they elevate above the bike, and the height of the pole should be suitable (neither too tall nor too short). The HIBLE carbon fiber bike flag pole can be up to 6FT in size can let the vehicle maximize notice and keep you safe while riding. 
Easy to Install
The 3 sections of the kit are easy to connect and install. You can also adjust the height of the flag pole as you need.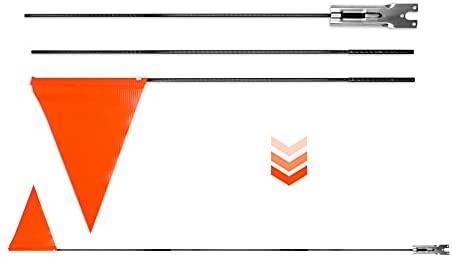 Use it in Different Occasions
It can work on different kinds of bikes, bicycle trailers, wheelchairs, or outdoor recreational vehicles and tents.
So how to enjoy the sale?
Find the HIBLE bike safety flag pole.
Add it to your cart and change the quantity to 3.
The total amount will automatically adjust to the price for 2 bike safety flag poles (the discount is automatic).
After shipment and delivery. You will get 3 sturdy, excellent bike safety flag poles.
Hurry to use the HIBLE carbon fiber flag pole on bikes in your cycling team!